Estate Planning Services in Metro West Boston
Protect Your Wealth & Legacy with a Comprehensive Estate Plan
Having a comprehensive estate plan is important if you want to ensure your assets are distributed to the correct beneficiaries when you pass away. That is why you need to consult with an experienced Metro West Boston estate planning lawyer to make sure you have the right documents to establish guardianship and transfer wealth in accordance with your final wishes.
At Marsden Law P.C., we have been helping clients determine which types of documents needed, including:
The above will be needed in their estate plans to ensure their legacies and loved ones are protected when they are no longer around.
---
If you have questions about drafting a will or creating trusts for your assets, then give us a call todayat (800) 828-7854to speak with a Metro West Boston estate planning lawyer at Marsden Law P.C. about your situation.
---
What Is an Estate Plan?
Your estate plan is a set of important legal documents that express your wishes and explain how your estate should be managed when you die or during emergency situations. An estate plan may contain a variety of documents and can help you avoid probate, decrease taxes, care for your loved ones, and protect the assets you've worked hard to obtain
A thorough estate plan includes the following:
Irrevocable or Complex Trusts
Health Care Proxies
Long Term Care Insurance
Powers of Attorney
Guardianship for Minor Children
Gift & Charitable Contribution Plans
Medicaid Plans
What Are the 5 Components of Estate Planning?
Estate planning is an essential part of managing your financial life. It allows you to control what happens to your assets while you're alive and after your death.
Here are the five key components of estate planning:
Will: This is a legal document that outlines how you want your assets to be distributed after your death. It also allows you to appoint a guardian for your minor children.
Trust: A trust is a legal arrangement where one or more people manage your assets on behalf of your beneficiaries. Trusts can help avoid probate, reduce estate taxes, and ensure financial privacy.
Power of Attorney: This document allows you to appoint someone to handle your financial affairs if you become unable to do so.
Health Care Directives: Also known as a living will, this document outlines your medical preferences in case you become unable to make your own healthcare decisions.
Beneficiary Designations: These are specific instructions that dictate who will inherit your retirement accounts and life insurance policies. They can be found in your retirement and insurance forms.

What Are The Advantages of Having an Estate Plan?
Are you a current homeowner? Are you worried about your future and the future of your beneficiaries? An estate plan makes sure all of your assets are accounted for and plans for every situation during your life and afterwards.
There are many reasons to set up an estate plan earlier rather than later, they include:
Avoiding Probate: The probate process is lengthy and will take a large sum of money away from your beneficiaries, set up a will to avoid paying more
Decreasing Estate Taxes: Some may lose their property to state/federal taxes. You will be able to lower or abolish estate taxes with an AB/ABC trust
Care for Your Loved Ones: By making an estate plan, you can protect both the adults and children that are included in your will
Preserving Your Assets: Start early to ensure that your assets are protected without any risk
The attorneys at Marsden Law P.C. have experience putting together a variety of estate plans for our clients. Do not wait and take the risk of not having an estate plan. Call us at (800) 828-7854 today for more information and to schedule a consultation!
---
The Metro West Boston estate planning attorneys at Marsden Law P.C. are here to guide you through the will and trust process and make sure you know your options. Call us today to schedule a consultation.
---
Why Do I Need a Trust?
The two most common reasons clients in Metro West Boston come to us is to establish trusts for their estates so they can avoid probate and mitigate federal estate taxes. Trusts are usually easier and less expensive to administer than wills, which is why they are a popular estate planning tool among our clients. However, if you have few assets and don't have any children, then a simple will might be more appropriate for your estate plan.
Difference Between Wills & Trusts
The most prominent differentiating feature between a will and trust is the time they become effective.
The features of each include:
Will: Valid after an individual passed away. Provides directions on who will receive your property and selects a person to carry out these wishes. You can also appoint a guardian for your children and make specific funeral arrangements. A will has to go through the probate process.
Trust: Valid once it is made. Can begin to distribute assets and property before one passes away. It remains private and does not pass through the probate process.
There are various types of wills and trusts that you can add to your estate plan. Our team at Marsden Law P.C. can help you determine which type of trust or will is best for you and your loved ones.
---
Get in touch with our Metro West Boston estate planning attorneys at (800) 828-7854 to schedule a free initial consultation.
---
What Is Power of Attorney?
A power of attorney is a legal document that gives another person the authority to act on your behalf when you are unable to do so yourself. Since life comes with unexpected circumstances, many people like to add the power of attorneys to their estate plans in case of a major accident. Whether a person is in a car accident or suffers an unexpected illness, a power of attorney will ensure that there is a trustworthy third party who can look out for your assets.
With a power of attorney, you can decide if you want this authority to go into effect immediately, on a specific date, or at any time when you become incapacitated. Powers of attorney are often terminated on the specified date or when you pass away.
What Is Probate?
Probate is a process that involves court supervision of the collecting of the assets of a person who has passed away, and the distribution of those assets to their heirs. Probate can be expensive and time-consuming, which is why so many people choose to hold their assets in trust. When assets are put in a trust, the successor trustee can distribute the contents of the estate to the beneficiaries without court supervision.
Our Firm in Metro West Boston is Prepared to Help
When you choose Marsden Law P.C to handle your estate planning needs, our team will ensure that all the necessary documents are finalized and executed. We will also make sure any executors are fully informed of their expectations under the terms of your estate plan. In addition, we'll stand by your side and guide you through the legal process if you need to change your estate plan to account for any major life events that occur in the future.
---
To schedule your free case consultation with Marsden Law P.C, call (800) 828-7854 today to speak to our estate planning lawyer in Metro West Boston.
---
Why Clients Love Us
Reviews & Testimonials
"Giving a huge shoutout to Holliston's local Attorney, Jay Marsden, who came to our rescue on an estate matter earlier this week amidst the holiday crunch."

Giving a huge shoutout to Holliston's local Attorney, Jay Marsden, who came to our rescue on an estate matter earlier this week amidst the holiday crunch. If you're looking for a professional, personable, patient, down-to-earth person to walk you through some of life's most important, often quite complicated decisions, call Attorney Jay Marsden. We've used Jay's legal services multiple times. Jay, and his team, are top-notch!

- Mary C.

"I highly recommend Marsden Law for anyone dealing with the financial (and emotional) needs of caring for an elder parent."

My family and I are just starting the Medicaid application process for our Mom, who is now on Long Term Care. Marsden Law is handling all of this for us. After our first meeting with Jay, we went away with a much clearer understanding of how we need to proceed to take care of all of our Mom's future financial needs. Jay took the time to explain everything in great detail and made it easy for us to understand what we need to do going forward. Applying for Medicaid is an overwhelming process, to say the least, and we have the utmost confidence in Jay and his team, that they will be there for us, through the entire process. I highly recommend Marsden Law for anyone dealing with the financial (and emotional) needs of caring for an elder parent.

- Brian O.

"Excellent service! Legal advise offered in a way that we can understand it."

My family and I have had a relationship with Marsden Law for many years....close to 15 years I'd say...and they have never let us down. Excellent service, legal advise offered in a way that we can understand it, and they have really earned of our trust. I would recommend Marsden Law to any of my friends.

- Bob W.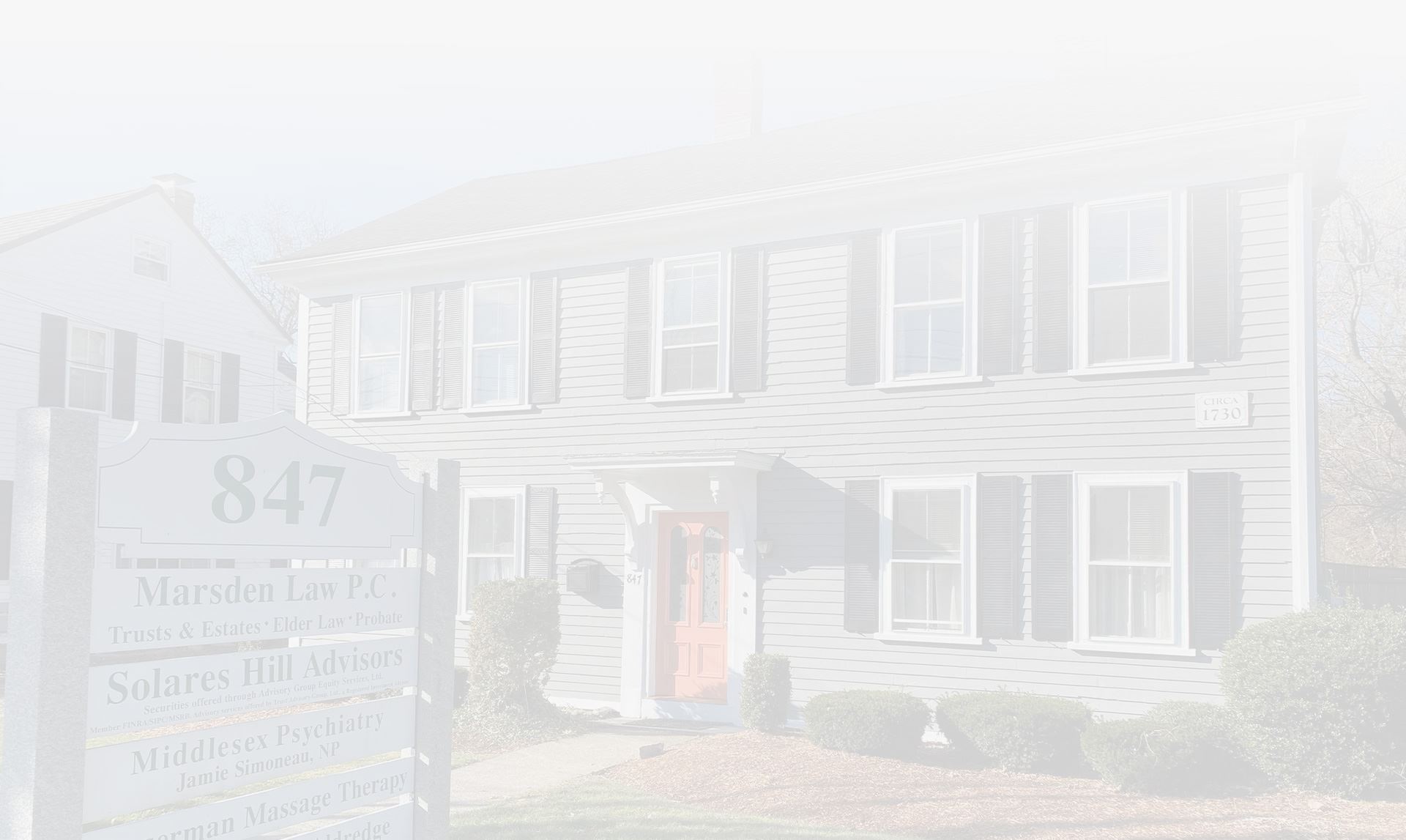 Standing Apart From the Rest
Why Choose Marsden Law
Responsive to Clients' Needs

Free Initial Case Consultations

Over 15+ Years of Experience

Simplify Complex Legal Matters

One-Time Flat Fee for Life Pricing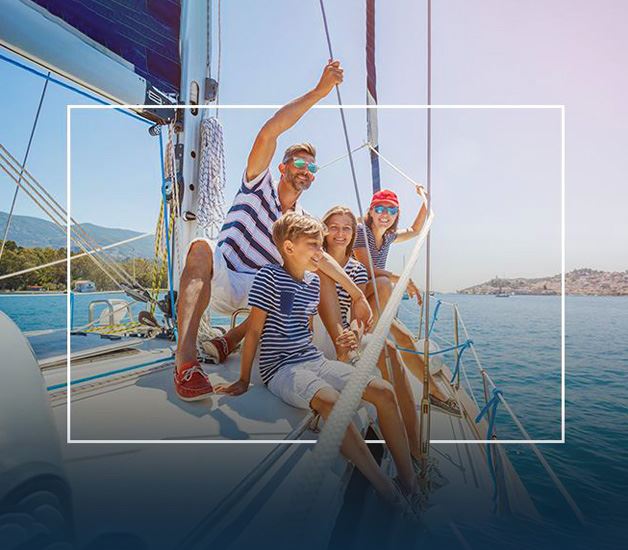 Start Planning Your Future Today!
No matter the size of your estate, it is important to take the time to assess your situation and draft a comprehensive estate plan that includes a last will and testament, strategies to minimize taxes, a durable power of attorney, and guardianship for any minor children. Marsden Law P.C. will develop a custom estate plan that covers your unique needs and ensures you and your loved ones are prepared for major life events and emergencies.